A Desire to Inspire!
Andy Greenberg is one of the most listened to speakers in the United States, as a result of his national "Your Daily HIgh with Andy Greenberg" motivational vignettes that are heard regularly by millions on hundreds of Radio America network stations across the country. His book "Your High" is very popular and appears in a movie to be released on May 14,"A Long Way Off."
 Andy is also a regular contributor to "WOWBIZ TV" and his Omaha  weekly TV show started on May 24, 2014!
Andy's motivational, business seminars (sales, marketing, networking, leadership,  negotiations, customer service, team building conflict resolution ) and presentations are the highlight of conventions and meetings as they are personal, interactive, energetic, thought provoking, educational, inspirational and effective. "My greatest pleasure is when people see me months or years later and thank me for the way I influenced a positive change in their personal and professional lives."
Andy has been selected to write a sales and marketing course for Bellevue University ranked #1 by the U.S. News and World Report 2012 Top Online Education Program Rankings in the categories of teaching practices and student engagement!
To learn more about Andy's book visit http://yourhighwithandygreenberg.tateauthor.com/
For more than 12 years, Andy has been mentoring and training people, both formally and informally. He has become known as a "Life and Business Skills Builder." He is passionate about people and relationships, and it shows. People are drawn to his natural enthusiasm and find his desire to live life to the fullest is nothing short of inspirational.
What comes most genuinely to Andy is his charm and uncomplicated style of communication. He makes sure everyone he speaks to can understand even deeply complex concepts and that each individual in the room, no matter how large the audience, feels his desire to inspire.  His entertaining and engaging style makes the time spent with him memorable and dynamically effective.
Andy also enjoys travel (he's been to 76 countries!). His devotion to exploration feeds his presentation style. He wisely and naturally finds connections between different customs, philosophies and societies – taking common beliefs and turning them into opportunities to teach personal and professional growth.
Andy has been featured in; USA Today(2x), Associated Press (3x), Omaha World Herald (7x), USA Radio Network, KETV (4x), KPTM (17x), WOWT (3X), KMTV (2x), and  has been profiled in many business magazines and newspapers. Andy also is heard daily on Omaha's most listened to Radio show, The Good Morning Show with Gary Sadlemyer on 1110 KFAB
To book Andy to speak to your group, company, organization or event, review his backround and testomonials, then select a presentation that will be customized to "Make your Vision a Sight to Behold."  Contact Andy at 1-402-250-3895 and e-mail him at speakingofandygreenberg@cox.net
Please return to the top of the page to explore references, experience and selection of presentations.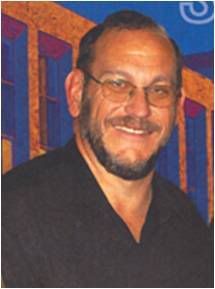 Andy's messages are featured each morning on Omaha's most popular talk radio show "The Good Morning Show" on 1110 KFAB. Listen to his
message from this morning.